Deciding on a Design Professional
Every architect or designer has their own unique identity, particular style, aesthetic and price point. We make it our job to have a comprehensive understanding of these differences and how they may be utilized to advance your project. Versailles will guide you to the professional that most appropriately suits your style and personality. This relationship is critical to the our success in delivering your dream renovation and whether you're using an Architect or R.I.D. Designer we want you to be inspired! Inspiration starts with ideas. Start collecting a file. Gather pictures and finishes that you love. Find out what you want AND what you don't want. Your vision awaits completion so let's get started!
Bidding Process
We prepare detailed, straightforward estimates and when you are ready to sign the contract you'll know exactly what to expect. With our method, your involvement in the design process will be thorough, giving you a clear vision of your project from start to finish. We typically work on a cost-plus percentage with a detailed budget in mind, making it easy to develop the scope based on what you want to spend. Our experience enables us to ask the right questions in order to provide a comprehensive, no-nonsense proposal.
We'll do a walkthrough of the project phase-by-phase, highlighting milestones and challenges

We'll itemize cost proposals

We'll provide detailed experience summaries of your project team
Pre-Construction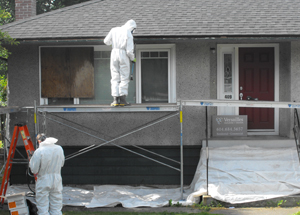 In this critical phase we review drawings, develop meticulous schedules, and work with designers, architects, and clients to refine and define the scope. We nail down the design, materials, and costs…before any real nailing begins! Collaborating with client and architect, we elaborate the design and construction details, finding ways to provide the highest value while controlling cost.
The pre-construction phase includes:
Value engineering to refine the scope Creating a 'Critical Path' schedule, which puts a timetable and deadline to every trade

Ordering all materials to ensure they are in place and available before work begins

Working with architects, engineers, subcontractors and local building inspectors to coordinate roles, rules and schedules

Produce detailed shop drawings

Supply necessary documents for building permits
Demolition
For many, demolition is an afterthought. For us, it's the critical "first impression" in this new relationship. We are ever mindful of your neighbours, and of preserving those elements we're not demolishing.
This phase includes:
Safeguarding existing finishes

Installing comprehensive dust and debris management systems to ensure a sealed work space and protected living spaces

Working with Passive House; recycling material when possible and disposing of debris responsibly
Construction
Now watch our innovation produce the kind of transformation you've dreamed about! Our dedicated crews and craftsmen strive to consistently build quality into every home renovation project. A full-time foreman is not only 'on the tools' but faithfully monitors and coordinates all activities as he integrates established production goals. Principal Jeffrey Hanratty is also closely involved with all projects. Together they pay attention to the smallest details, while not losing sight of the big picture. Craftsmanship is key. Versailles provides a roadmap for crews and subcontractors as we strive for quality while keeping a watchful eye on cost.
In this phase you can expect:
Building techniques that are cutting edge.

We work towards nothing less than a seamless articulation of the design vision

Site supervision by a competent full-time foreman, trained in our method of dual capacity crew management and project execution

Work crews trained in WorkSafe BC safety standards and protocols

Experienced and flexible subcontractors executing diligently according to Versailles production directives

Pre-planned weekly strategic site meetings as well as provisional tactical meetings to review progress, monitor the schedule and catch any concerns or challenges that may arise
When the construction phase is completed and your renovation project has come to life we want to let you know that we stand behind our work. And so we present…
The Versailles Warranty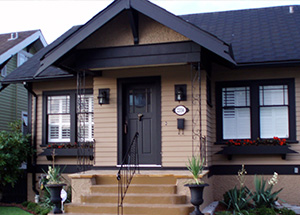 Our goals are to do exquisite work and to leave our customers smiling. We believe the work and the warranty will do just that.
Our post-construction commitment includes:
Comprehensive list that let's us review and resolve even the smallest finish detail along with a 2-year warranty on all work apart from lighting fixtures, appliances and HVAC which carry a 1-year warranty